Powerful Data Insights for Australian Property Investors
Real Estate Software for Investors
We provide an easy to use and comprehensive digital bookkeeping system to maintain clear financial records and transactions for property investors. Eliminate the need for paper records, ensuring property records and documents are available in a trusted digital platform forever.
Keep track of market activity data and use our valuable suburb and property research reports to guide your property investing decisions.
Proven and award-winning real estate software for investors you can rely on.
Our Awards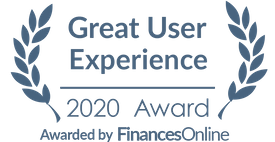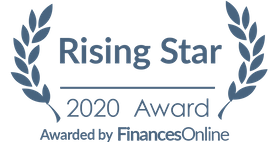 Our Data Partners



Why Property Investors Choose Us
Award-winning real estate software for investors.

We are used by high profile property investors, including those owning 60+ investment properties.

Consistently excellent reviews from industry professionals.

We are an all-in-one digital platform, providing real estate bookkeeping, property portfolio reporting, property forecasting, and suburb/market activity research reports (covering all Australian suburbs), in a single system.

Our platform is easy to use and flexible, enabling investors to track their portfolio at a detailed level, a birds eye level, or both.

Market leading property portfolio management functionality and reporting.
Property Forecasting
PropertyDirector has a number of unique property portfolio forecasting tools for investors.
Portfolio Forecaster - enables investors to forecast the value of their property portfolio 10 years from now. The forecast is based on using real suburb-level data going back 30 years to generate a projected value.

Deal Analyser - buying an investment property is a big financial commitment. Spending time doing research is essential - use the Deal Analyser by entering the information for a property you are considering buying, to get a property cashflow forecast and capital growth forecast going forward 10 years to help you evaluate a deal before proceeding.
We are constantly looking to develop new property forecasting tools.
Testimonials from Real Estate Investors Using PropertyDirector
Professionally built
As a property investor, I am using Property Director as my central area to keep track of my portfolio. I've found it to have the tools I need and it lets me run a forecaster to see how much my portfolio will be worth 5-10 years from today. Professionally built and I'd recommend it to Aussie investors. Well priced and great value.
Polished online tool for my portfolio
I liked the fact that as 'mom and pop' investors me and my husband have built up a size able portfolio and wanted to move away from spreadsheets and put consolidate our financials and documentation in one area.
this property director tool give us that and we enjoy seeing how much equity we've produced over that time and how loan to valuation ratio. The platform lets us forecast our future capital growth position and loan outstanding which was great to let us know approx how our financial position will look 10 years from now as we approach retirement.
We are very impressed overall with this tool. We are using the platform on a daily basis to research different suburbs and locations as we continually build our portfolio. The support team have listened to our thoughts on ideas for future reports we would like and they have added it to their list. Would highly recommend this platform.
Awesome System For People Who Invest in Property
I have 5 investment properties and use propertydirector for looking after all my financials. I use their 'share your reports' feature and used it to share my property financials with my accountant for this financial year - it was hassle free and allowed me to share my cashflow info and all my statements to the accountant in one place. i like the days on market and vendor discount reports they offer covering all suburbs I'm interested in, as I am looking to buy new properties during covid when the market is selling at some low prices in good areas.
Brilliant online system for keeping track of your property portfolio
I own a reasonably sized portfolio and this product PropertyDirector has been helpful to give me clear visibility of my portfolio through visual and easy to read reports. I would recommend it for anyone who is a property investor The portfolio forecaster is very good and gives me a future projection of my equity after 10 years based on repaying my loans and seeing my portfolio grow (based on actual suburb growth figures).
PropertyDirector support team helped me add my initial 10-15 years properties free of charged and showed me their features and answered my questions patiently. Very unpretentious and friendly, they where opened to my suggestions for adding a deal calculator which i believe is currently in the works